Office hours: Monday-Thursday 9am-4pm
and Friday 9am-3pm
Click on Ignatian.info a resource from the Office of Ignatian Spirituality
What is Ignatian Spirituality?
Where does it comes from?
And how do I practice
Ignatian.info is a collection of resources and information on twelve foundational topics in the Ignatian tradition. Under each topic we offer a handful of the best articles, books, videos, podcasts, experiential opportunities, and other resources. There are so many good sources out there. These are the ones we have found most helpful.
If Ignatian spirituality is entirely new to you, this website is for you! If you have practiced Ignatian spirituality for years, many of these resources can help you find God in new ways — we also hope you'll share it with your friends who would like to learn more about Ignatian spirituality.
Become a Jesuit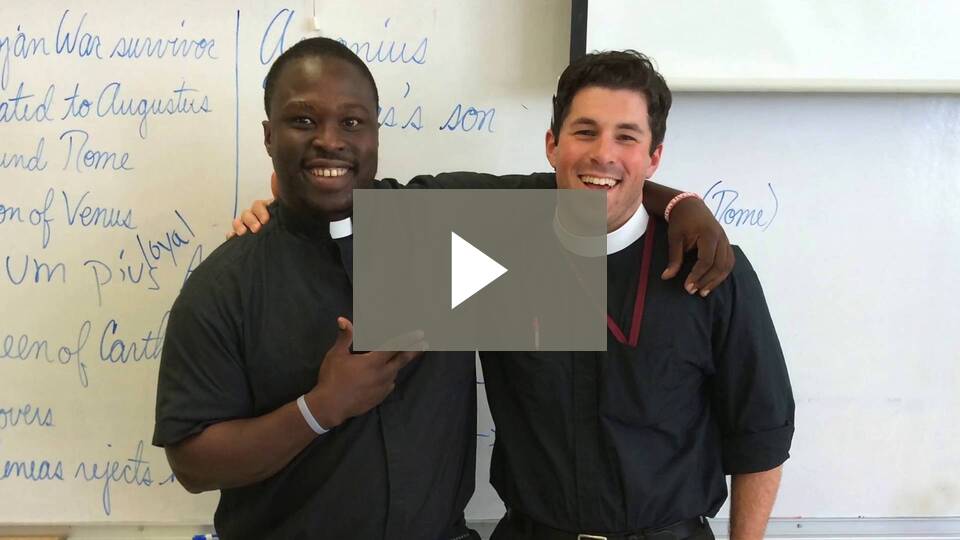 St. Peter Church is the only Jesuit parish and oldest Catholic Church in Charlotte, NC. St. Ignatius, the founder of the Jesuit Order, sought to find God in all things, and all people. We follow St. Ignatius through finding God in worship, spiritual formation, discernment of God's plan for us, and an active service to others. Embraced by God's enduring love, we are a joyful, supportive and welcoming community. If you seek a deeper relationship with Christ in worship, community and service, join us.
 St. Peter parish aligns with the four Universal Apostolic Preferences of the
Society of Jesus
St. Peter Synod Report to the Diocese